ABOUT US
Beaz plus doo company from Arandjelovac is engaged in the production of ground marble granulates, micronized calcium carbonate, fillers applied in the road industry, carbonates for the production of animal feed  and technical stone.
The processing plant is located in the industrial zone of Arandjelovac, 75 km far from Belgrade, in a town known for its natural resources: marble, mineral water and clay.
Ever since the production activity started in 2001, we have been constantly investing in modernization and expansion of the production process.
STATE-OF-ART TECHNOLOGY
BY THE HIGHEST STANDARDS
A modern energy-saving mill for fine marble grinding was installed in 2014 with the aim to modernize the production plant further.  A machine for continuous coating of finest powder was also placed since such calcium carbonate is widely used in paints and varnishes industry, rubber and plastics, paper and various areas of the chemical industry.
The production of various polymer-based compounds (polypropylene, polyethylene and polystyrene) was launched, with the addition of calcium carbonate used as raw material for the production of rubber and plastic items: plastic packaging (bottles, boxes), containers, tables, chairs, sheets, tubes, and parts for the car industry. In the upcoming period, our plan is to start the production of white and colored grades used in final plaster and kulir.
OWN RESOURCES
Beaz plus company has been entitled to do the exploitation of a deposit "Vinogradi" which occupies 11 ha with defined reserves of approximately 3,000,000 m3 of technical construction stone used for grinding and processing.
This was only discovered in one part of the deposit where the research was conducted.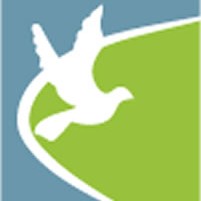 The addition of a certain quantity of calcium carbonate into the production process of polymer-based compounds results in improvement of mechanical properties and cost-savings of the production process.
Compounding granules are produced only in white color and are used in the production of packaging for food and pharmaceutical industries, bottles, containers, furniture parts, foil, pipes, parts in the car industry …